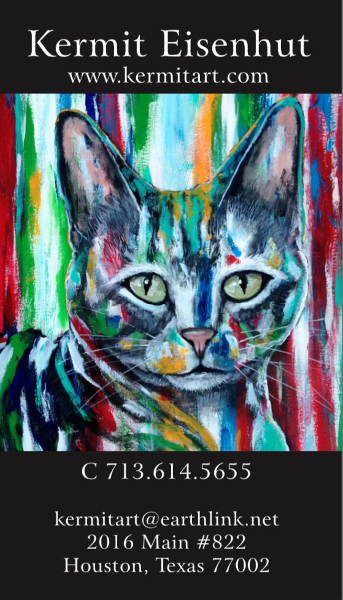 Artwork by Kermit Eisenhut
Kermit Eishenhut is one of Houston's most prolific and diverse artists. His art is truly unique – whether it's on canvas, a plate, chair or even a horse or cow. Houston Rodeo anyone?
His sense of humor is distinctive and special – we hope you will keep checking back for our updated website COMING SOON.
Contact Kermit: 713-614-5655